Breakfast Sausage
Start With The Best
Ready for breakfast sandwiches
Golden Brown® Fully Cooked Patties
Our Golden Brown® breakfast sausage patties are fully cooked and frozen to lock in freshness. Made with pork, chicken or turkey and no artificial preservatives, they're the perfect fit for sandwiches—or to serve alongside meals.
Good Any Time of Day
Golden Brown® Fully Cooked Links
The Golden Brown® line includes breakfast sausage links, too. Choose from fully cooked pork, chicken and turkey in a variety of flavors––or try our No Antibiotics Ever turkey or chicken sausage.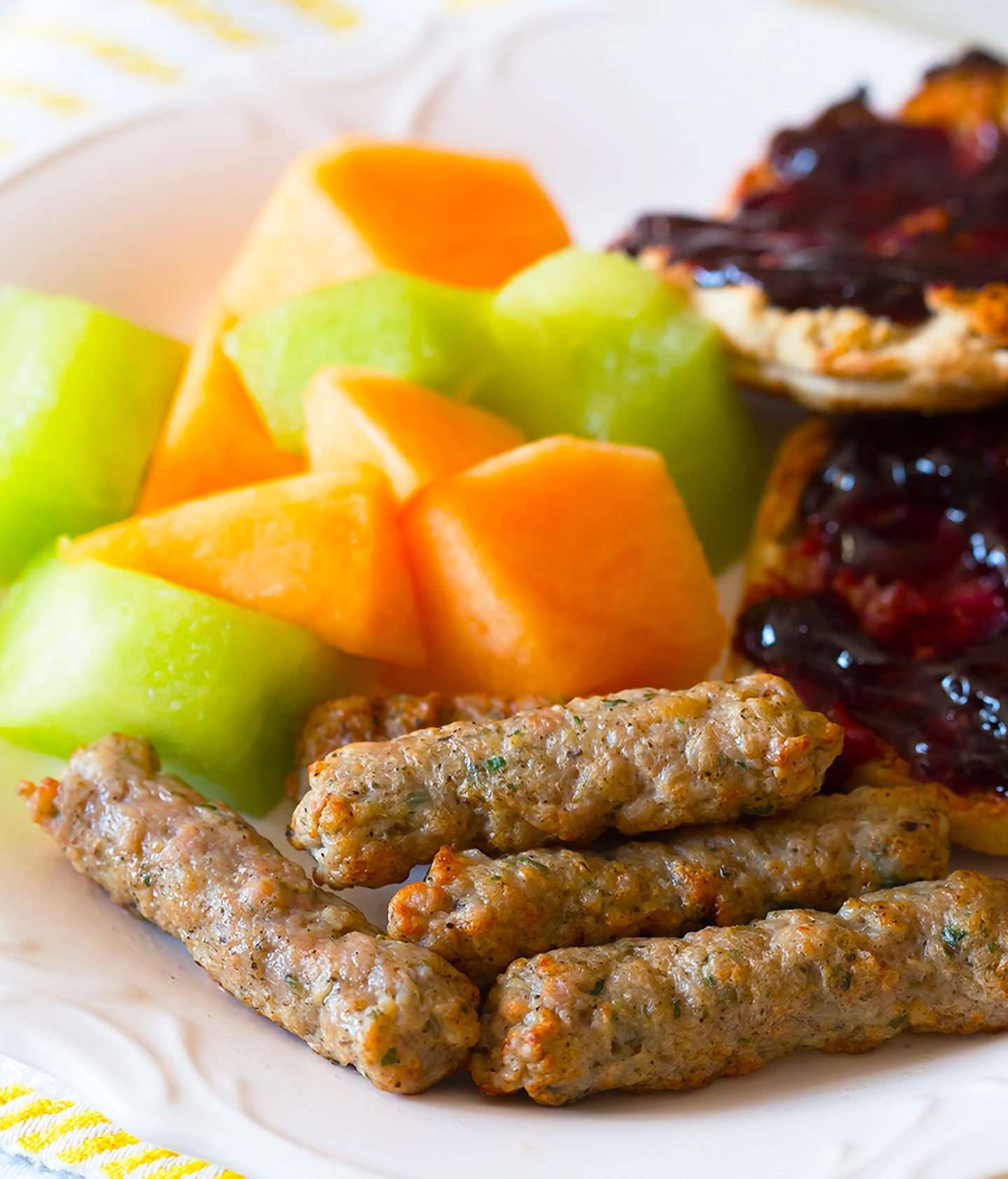 Fully Cooked and Full of Flavor
Bulk Sausage Links and Patties
Our All-Natural Sausage Links, Thick Cut Patties and Chicken Meatballs are fully cooked, protein packed and come in a convenient resealable bag. They contain no additives or preservatives and are made from fresh never frozen meat and our in-house spice blend. These Certified Gluten-Free sausages have the great-tasting flavor that can only come from Jones — our family guarantees it.
The Clean Label Club
No Antibiotics Ever Links
With No Antibiotics Ever, this all-natural sausage is full of great-tasting flavor you can feel good about savoring. Plus, this chicken and turkey sausage is fully cooked and Certified Gluten-Free.
Made the Same Way for Over 130 Years
Uncooked Links and Patties
Our all-natural no-sugar sausage ​is made with the original Jones family recipe and contains no MSG, preservatives or artificial ingredients. Find our signature pork sausage in the freezer section.
100% All Natural
Uncooked Roll
Our original pork sausage has been made using the same recipe since 1889. With just three ingredients—pork, salt and spices—and no artificial additives or preservatives, you can be sure you're feeding your family only the best.