Enjoy Jones Canadian Bacon every day of the week.
Fully cooked and naturally smoked over real hickory chips, the authentic flavor of Jones Canadian Bacon is just as good in a recipe as it is on its own—straight from the package! No wonder it's America's top-selling Canadian bacon.

There's nothing better than a big breakfast with a side of Canadian bacon. Jones is also perfect for a busy weekday, so you can eat it without having to heat it. Or, you could try it in a grab-and-go recipe.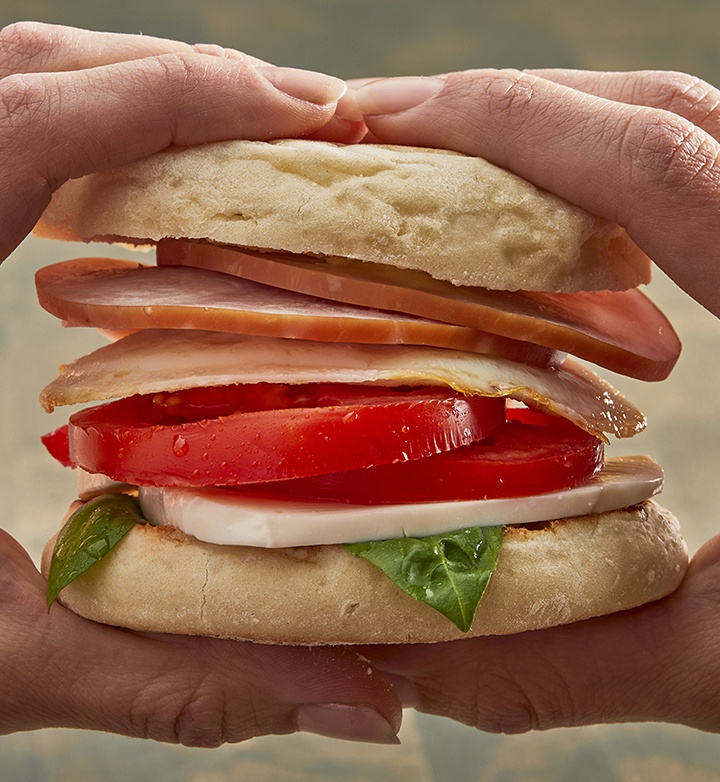 Find Jones near you
It's Breakfast Time Somewhere
100% Satisfaction Guaranteed
We want you to love every Jones product you buy. If you're not completely satisfied, just tell us why and we'll give you a full refund.